Thank youSuper natural!! A special opportunity is coming for Japanese fans.
A regrettable but complete popular longevityForeign dramaTo commemorate the release of Blu-ray & DVD in the final season of "SUPERNATURAL" at Shibuya Loft, TokyoIt has been announced that the "SUPERNATURAL Exhibition" will be held for 14 days from May 26th (Wednesday) to June 8th (Tuesday), 2021.
"SUPERNATURAL" is very popular with the Winchester brothers who have been fighting against all kinds of paranormal phenomena (supernatural) such as demons, demons, and angels from the first season of 2005 to the final season corresponding to the Fifteen season. Paranormal action. Human dramas and interesting pop episodes that deepen with each season are also attractive, and it is very popular as a longevity TV series.
At this event, from the costumes and props that the cast actually used for shooting, "Primitive Sword", "John's Notebook", "Hell's Throne" and other valuable props selected in a questionnaire to Japanese fans will be exhibited. In addition, a trick art photo spot where you can take pictures with the Winchester brothers will appear in the world of "SUPERNATURAL".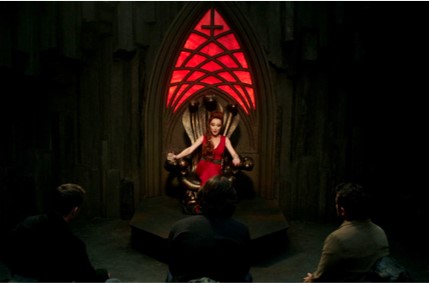 In addition to selling "SUPERNATURAL" related goods, a limited number will be available to event visitors.
A "SUPERNATURAL" Comic Con bag (not for sale) will be presented. Furthermore, if you purchase "SUPERNATURAL" Blu-ray, DVD, or goods for 3,300 yen (tax included) or more, they will be sold as Shibuya Loft limited goods on a first-come, first-served basis. Not-for-sale posters (distributed from June 2nd to June 8th) will be presented.